The SVYC Conductor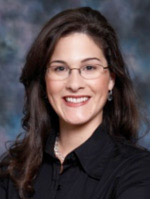 Valerie Flamini Caldwell is an experienced music educator, having taught children of all ages throughout her teaching career. Students under her direction have been awarded gold and superior ratings in both performance and sight-reading in festivals across the nation.
As a music educator, Mrs. Caldwell has been active as a leader in her field. She has served as a Demonstration Teacher in the Music Education program at Georgia Southern University, held numerous leadership positions in the Georgia Music Educators Association, served as Fine Arts Chair in her school district, and was named "Teacher of the Year" at SGA Elementary in Burke County, GA in 2007.
Beyond classroom music, Mrs. Caldwell also brings a wealth of knowledge in staged productions to the Susquehanna Valley region. She is an experienced performer and director of such musical theatre classics as West Side Story, The Sound of Music, and Into the Woods. Valerie is a graduate of Georgia Southern University, and studied abroad at the Bayerische Musikakademie in Germany. Mrs. Caldwell resides in Selinsgrove with her husband Rod, and their two-year-old son Ryan.
FOR MORE INFO OR TO SCHEDULE AN AUDITION…
Please contact Coleen at 570-837-0634,
will be held on December 15 for our winter session in Selinsgrove. Our audition forms let you and your child know what is required and what to expect.



Grades 3 - 9:
Valley Singers,
grades 9 - 12:



Building beautiful voices one song at a time.